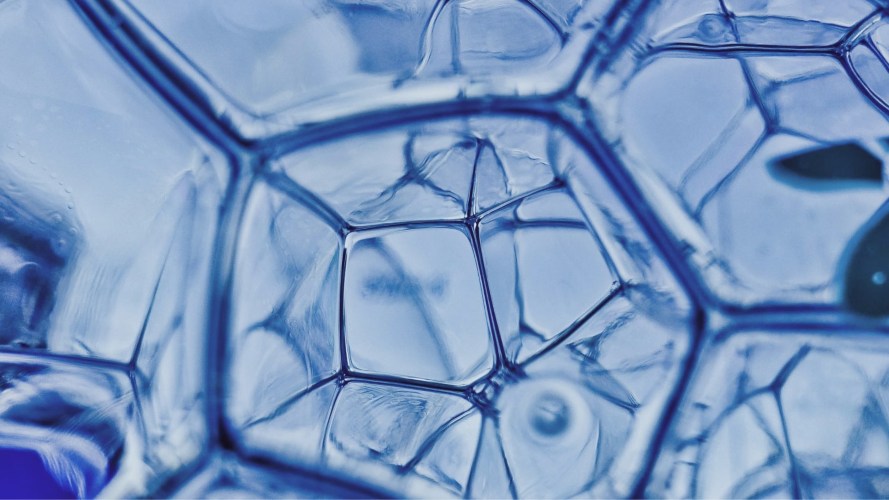 Cannabigerol (CBG) is one of the main cannabinoids found in the hemp plant and is attracting more and more attention from scientists and consumers. Let's start by explaining what CBG is.
What is CBG?
All the cannabinoids present in the hemp plant are derived from cannabigerolic acid (CBGA), which is the acid form of CBG. As the plant matures, enzymes in the plant convert CBGA into three main cannabinoids:
Tetrahydrocannabinolic acid (THCA)
Cannabidiolic acid (CBDA)
Cannabichromenic acid (CBCA)
In this processcannabigerol (CBG) is one of the first cannabinoids produced by the hemp plant. At the end of this chemical chain reaction, we will find the formation of more than 100 cannabinoids, including CBD.
This means that without CBGA (and by extension CBG) there would be no other cannabinoids, such asCBD.
The levels of this naturally produced cannabinoid within hemp are much lower than that of CBD (normally below 1%). But, studies on the benefits of CBG and its commercial success are leading to work being done on strains with a higher percentage of CBG.
What are the effects of CBG?
Research on the effects of CBG is still in its early stages. However, from preclinical studies to date, we know that CBG, like CBD, is not a toxic cannabinoid and appears to influence both CB1 and CB2 receptors.
Since these receptors are distributed throughout the body,researchers are positive about the potential effect of CBG on our body and more detailed and exhaustive studies are being carried out on this component.
Preliminary studies link it to aanalgesic and anti-inflammatory action (reduce pain and inflammation)and anxiolytic(promising option as support for depression and anxiety treatments). In addition, the evidence highlights, among others, itsability to alleviate nausea caused by chemotherapy and to stimulate appetite without causing side effects.
However, more research is still needed in this regard. Especially if we want to optimize treatments and better understand in which cases it may be contraindicated.
What are the differences between CBG and CBD?
Thoughboth substances are cannabinoids, the main difference between them is thatcome from different compounds within the cannabis plant. In other words, despite the fact that they are both derived from CBGA, their chemical structures and their concentration in the plant are different.
In terms of its chemical structure, CBGA is converted to CBG by decarboxylation (heat). When we expose CBGA to heat, it changes from a crude, acidic compound to CBG. A similar process occurs with CBD, but in this case it derives from the CBDA compound.
On the other hand,both compounds, CBD and CBG, lack intoxicating or psychotropic effects, so thatthey are not dangerous and do not "high". And, although research is limited, the possible side effects of both cannabinoids seem very minor.
However, if we look at its mechanism of action we see some differences. As we have mentioned, CBG interacts with the CB1 and CB2 receptors, which is an important difference with respect to CBD.
CBD works by influencingthe endocannabinoid system in its entirety, instead of binding to specific cannabinoid receptors. It has some affinity for the CB2 receptor, but not to the same degree as CBG.
In contrast, CBG shows affinity for both types of receptors, giving it considerable potential. The brain has a large number of CB1 receptors, while the majority of CB2 receptors are found in the immune system.
We have already explained that cannabigerol only represents 1% of the weight of the hemp plant, so it is much more difficult to isolate than CBD, whose level in hemp plants is approximately 10%.
Isolating CBG is difficult and expensive. Producers need expert knowledge and state-of-the-art machinery to achieve concentrations that approach those of traditional CBD products.
Therefore, it is not surprising that it is currently very difficult to find products that only contain CBG. Although, recently the producers of these substances are beginning tooptimize CBG levels in products such as CBD oil to combine the properties of both cannabinoids. And, due to the growing interest on the part of consumers, everything seems to indicate that very soon we will begin to see more products whose active ingredient is CBG.
I WANT TO TRY CANNABIDIOL OIL
Bibliography
https://www.nccih.nih.gov/health/cannabis-marijuana-and-cannabinoids-what-you-need-to-know
https://pubmed.ncbi.nlm.nih.gov/29977202/
https://pubmed.ncbi.nlm.nih.gov/26833913/
https://pubmed.ncbi.nlm.nih.gov/29986533/