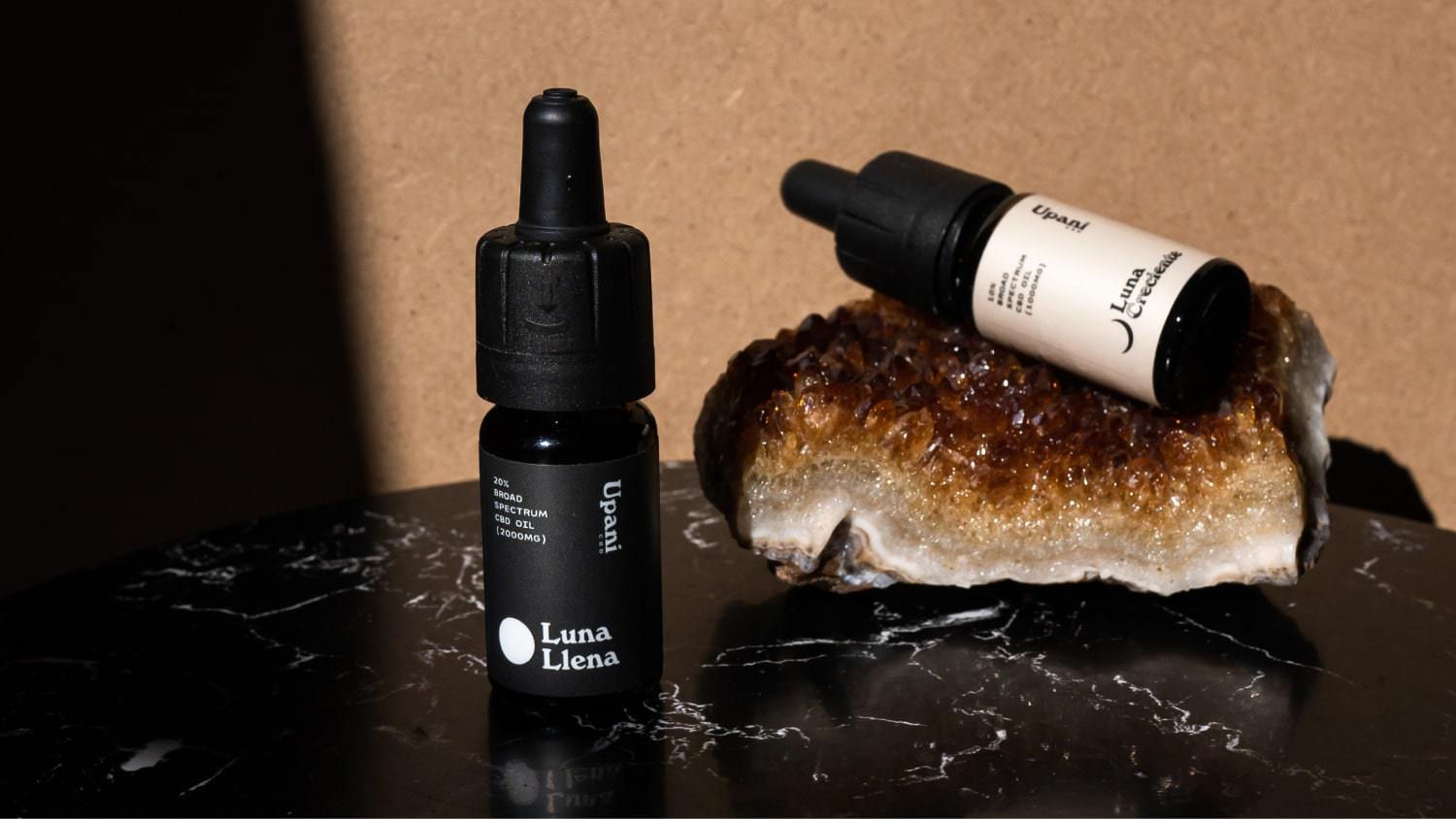 maybe you already knowwhat is cbd, but many consumers of this type of cannabinoid wonder where CBD is legal so that they can consume it with peace of mind. The legality of CBD depends on the country in which we find ourselves, there is no unitary international legislation. CBD as a product is not psychoactive, which is why it is legal in many countries. However, other states continue to maintain restrictions on CBD. In Upani, your online store ofcbd oils, We explain where CBD is legal.
CBD is one of many chemical compounds called cannabinoids found in the cannabis plant. CBD is closely related to another phytocannabinoid: tetrahydrocannabinol or THC. Both CBD and THC have important therapeutic characteristics, but unlike THC, CBD is not psychoactive, that is, it does not "high" and therefore opens the way for its legality and normal consumption.
The use of CBD has potentially increased in recent years due to the large number of studies that have been published and the media coverage of its health benefits. Although there has been a great increase in the consumption of CBD, today there is still a legal vacuum in some countries, that is, there is still no specific legislative regulation. For this reason, it is important to know where CBD is legal and which countries allow its purchase and consumption.
Where is CBD legal in the European Union?
Spain
InSpain, extracting some type of cannabinoid including the cultivation of cannabis is regulated by the authorization of the Spanish Agency for Medicines and Health Products (AEMPS). In Spain, the use and marketing of CBD as an oil is legal and permitted. On the other hand, its consumption as a dietary supplement is not yet regulated.
If the product is made and marketed legally in the market of an EU country, by recognition of both, the Spanish authorities do not oppose its commercialization either.
Bulgaria and Denmark
Bulgaria was the first country in the EU to allow the free sale of cannabinoids derived from hemp. CBD products are legal in Bulgaria, as long as they contain less than 0.2% THC. In Denmark, CBD products can be legally purchased if they contain less than 0.2% THC.
Slovenia
According to Slovenian law, the cultivation, possession, processing, sale and distribution of cannabis with a THC content of less than 0.2% is permitted by current legislation.
France
France abides by the general EU legislation for industrial hemp and legalizes the purchase of CBD products with a THC content of 0.2% or less.
Greece
Under Greek law, hemp products are not considered drugs as they do not contain large amounts of THC. Therefore, CBD products can be purchased legally.
Italy
The CBD situation in Italy is a bit complex. There is no official law stating that cannabinoid products are legal, but there is also no law prohibiting the manufacture, sale, and consumption of CBD products.
Finland
Although CBD products are legal in Finland, they are considered medicines and therefore require a prescription. The trafficking of CBD products from abroad is not easy and is highly regulated.
Luxembourg
Luxembourg is another of the European countries in which the medicinal use of cannabis has been legalized. Cannabis consumers will be able to keep the cannabinoid in national territory without danger. Cultivation is also legal within Luxembourg, but only those containing less than 0.3% THC, so hemp and CBD derivatives are allowed.
United Kingdom
The cultivation of hemp is legal within the United Kingdom, with links to the regulations that the EU implements. Therefore, any CBD oil with amounts of THC greater than 0.2% is considered medical marijuana, but it is illegal.
The legality of CBD in the United States
In addition to the EU, it is important to know where CBD is legal, such as in countries like the United States. Of all the states that make up the United States, the legality of CBD within these countries is by far the most confusing. The 50 states that make up the US have various cannabis laws, and the federal government also has its own cannabis laws.
Although cannabis is illegal at the federal level, industrial hemp is not. For this reason, CBD from industrial hemp can be legally produced and sold, despite being the same compound removed from the cannabis plant.
Since states can determine their laws, many of them now allow recreational marijuana use. Currently, cannabis, and therefore CBD, is legal for pleasure and therapeutic purposes in the states of Alaska, California, Colorado, Maine, Massachusetts, Nevada, Oregon, Vermont, and Washington, as well as the District of Columbia (Washington DC).
If it were the case that the order cannot be delivered up to two times, the product will be returned to our facilities. Then, we will refund the amount of the same, discounting the shipping and return costs.
Other countries where CBD is legal
Swiss
When talking about where CBD is legal, in Switzerland we find some laws of their own around cannabis. THC is illegal within the country, but CBD is not regulated under Swiss narcotics law. Cannabis products containing less than 1% THC can be produced and sold. Today the country accepts that producers produce strains with a high amount of CBD, as long as they do not exceed the THC values mentioned above.
Canada
Canada recently legalized cannabis, which means that CBD is readily available and 100% legal for recreational and medicinal users to enjoy.
Safely buy CBD in Spain at Upani
Once we know where CBD is legal, the important thing is also to know where to buy it safely and legally in Spain. To do this, you just have to enter the Upani CBD online store. We havecbd oilin three presentations with different concentrations of CBD. At Upani we explain what each of our oils is most recommended for, whether for insomnia, reducing anxiety, calming muscle pain, etc. Discover all the benefits that CBD can have on your health. Enter with Upani in the CBD experience, the most natural way to help you.
*This article is purely informative. It does not provide professional, medical, or legal advice.