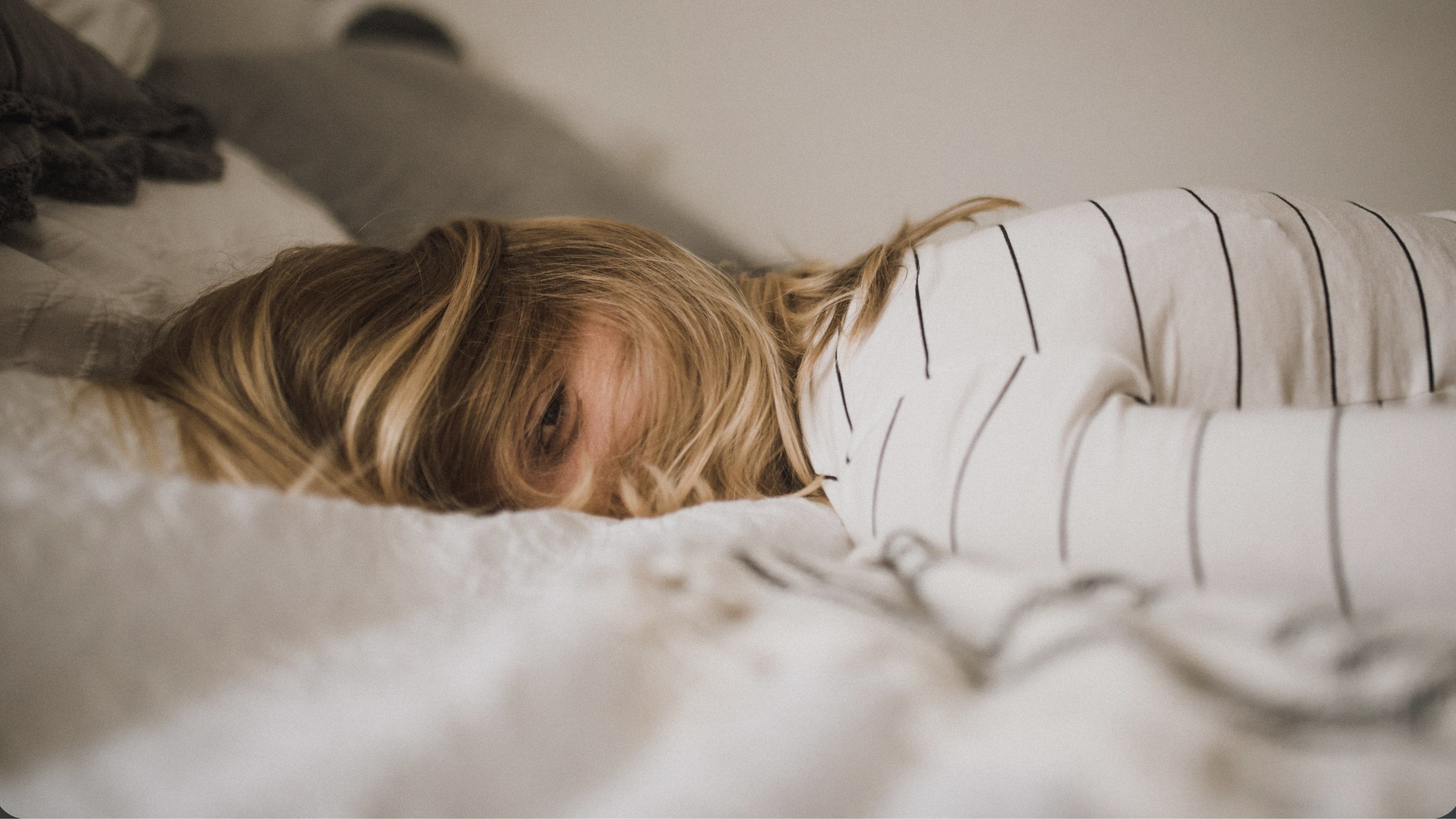 In recent years things have changed. Between pandemic stress, social isolation, climate anxiety, and political division, it's been difficult to catch our breath, let alone allow ourselves to rest.
Chronic stress and overwhelming feelings of exhaustion are at their peak. What can the average worker do? Well, as they say: the battle begins at home. And that means making gradual and sustainable changes in the way we take care of ourselves, day by day.
But how? We have found an interview in which two specialists in this field talk precisely about exhaustion. Mia Ridgen is a certified holistic nutritionist and the creator of Rasa, an educational platform that helps you take control of your health and wellness. On the other hand, Victoria Young, a former technology leader turned yoga and meditation teacher who advises leaders so they feel and perform at their best.
So whether you're already exhausted or want to avoid being exhausted, read on for two expert insights (and plenty of advice) on how to deal with stress and rebalance your body and mind for good. This is really relaxing.
More and more of us are tired and exhausted. In your professional opinion, what is the reason for this?
Victoria Young: When I was at Netflix, Facebook and Uber in the last few years, I could feel the pace of work reaching an all-time high in the decade I had been working. The same technology companies that are making our lives easier and better in many ways, as a byproduct, are also making our lives go tremendously faster. The pace of communication, the volume of information, and the expectations around response times can be very overwhelming.
That's why it's more important than ever to understand your own personal boundaries: what gives you energy, what takes it away, and the type of lifestyle that authentically works for you, based on what you value in your life.
Mia Rigden: I think exhaustion and fatigue are the result of a confluence of behaviors and actions, but in my practice I see that many of us rely on stimulants to get us through the day and then need depressants to relax before bed. It is common for people to feel like they can't start the day without coffee. Additionally, breakfast is often sweet and full of carbohydrates, which raises our blood sugar levels and causes energy peaks and valleys throughout the day, leaving us craving more foods that raise those blood sugar levels again. blood.
After a day on the blood sugar rollercoaster, we need a glass of wine or a cocktail to "wind down," which disrupts our sleep (yes, even just one drink!) It's a vicious cycle of dependency that depletes our natural energy and puts our stress hormones to the limit.
In your opinion, what are the three main culprits of tiredness/exhaustion and why?
MR: When we don't prioritize our sleep, we wake up on the wrong foot and it's like walking through mud all day. So that's the first one. Second, we don't have enough adrenal support. Our adrenal gland produces our stress hormones, and when exposed to too much stress, it becomes overworked and cannot keep up with demands. A balanced diet with adequate amounts of protein and healthy fats, along with plenty of vegetables rich in vitamins and minerals is a great support for the adrenal glands. Finally, our excessive dependence on stimulants, such as coffee and sugar. This gives us a false sense of energy, followed by a depression, which makes us crave more stimulants, influences our eating habits, disrupts our sleep and affects our mental health.
VY: Lack of deep sleep, absolutely. This will cause us to run on empty and not get enough sleep, which can lead to a cloudy mind in the short term and chronic illnesses in the long term. Sleep is one of the most important components to maintain the balance of the body. It influences hormones, insulin and the list goes on. When I found myself constantly traveling for work, in back-to-back meetings, and stressed about projects, I often had trouble sleeping, too. This led me to a vicious cycle of always being tired.
Next, misalignment of values. If you are not living your life according to your values, that is what can trigger deep burnout. If you value creativity, and your work is not only relentless with emails or meetings, but also devoid of creativity, then you are on the path to burnout because you live in constant dissonance and friction. By clarifying your values ​​and setting your boundaries around them, you reduce the frustration that can be exhausting on a daily basis when you feel that those values ​​are not respected.
Lastly, not having support! Having some type of community or support system is essential to help manage burnout. Without it, anxiety can become overwhelming and ultimately sap your energy. As a coach, my job is to help my clients analyze all the variables in their lives. We focus on an integrated approach that holistically examines all parts of your current lifestyle. Your physiology influences your emotional state and vice versa. Being exhausted can be an emotional and physical experience. It's important to get to the root of where the biggest source of energy drain is coming from and solve it strategically by trying multiple different approaches.
How does CBD help people in this state of exhaustion?
MR: CBD helps with the body's response to stress. Although we cannot control the stress triggers in our lives, we can control (to some extent) our body's physiological response. By increasing our resistance to stress, we will be less susceptible to adrenal fatigue and the general wear and tear that stress causes.
Buy CBD
VY: Cannabidiol is a tremendous help in regulating the physiological side effects of stress and is my personal favorite secret weapon when I need a great night's sleep. I usually take some CBD and liposomal melatonin as I approach the luteal phase of my period - when my REM sleep typically drops and body temperature rises, making it harder to get deep sleep. Since sleep is such a foundation for every other aspect of my life—my work, my relationships, and my health—it's important to me to get the most effective, highest-quality products on the market.
What are the best methods to introduce replenishing tools into your routine to treat feelings of exhaustion?
MR: Sometimes ambition gets the better of us and we try to do too many things at once, so I always recommend adding only one new thing or routine at a time. This way, we can also control how it makes you feel. The effects are usually gradual, so journaling is a great way to monitor your sleep, mood, eating patterns, digestion, etc., and see if anything changes.
VY: My motto is to improve 1% every day. Taking small steps gives you the opportunity to learn as you go what works for you, and over time those small steps become big changes in your body. So whether you're trying CBD for the first time or starting to invest in the stock market, start small and try different things to see what works for you.
You may find that you love CBD drops or that you prefer peppermint candies. I personally love incorporating CBD into my nighttime routine to help me fall asleep and relax, but if I have a headache or stomachache during the day, I'll take some too. The main thing is that you don't know what works best for you until you try it. So try different things and different phases to find what works best for you.
Any other general wellness tips to combat fatigue?
MR: This may not be popular advice, but stop drinking alcohol and coffee for a while (two weeks to a month) and commit to going to bed earlier. This will help your body catch up. And eat more vegetables.
VY: Hot Epsom salt baths and magnesium supplements are my other two recommendations. Hot baths before bed help raise and then lower body temperature, which is helpful for falling asleep. Obviously, it is also a very relaxing activity, especially if you add candles, relaxing binaural beats, and a CBD bath. Most of us today are also deficient in magnesium, which is a critical mineral for many functions in your body. I take a full dose of magnesium every night, which helps keep my body balanced and my muscles from becoming too tense.