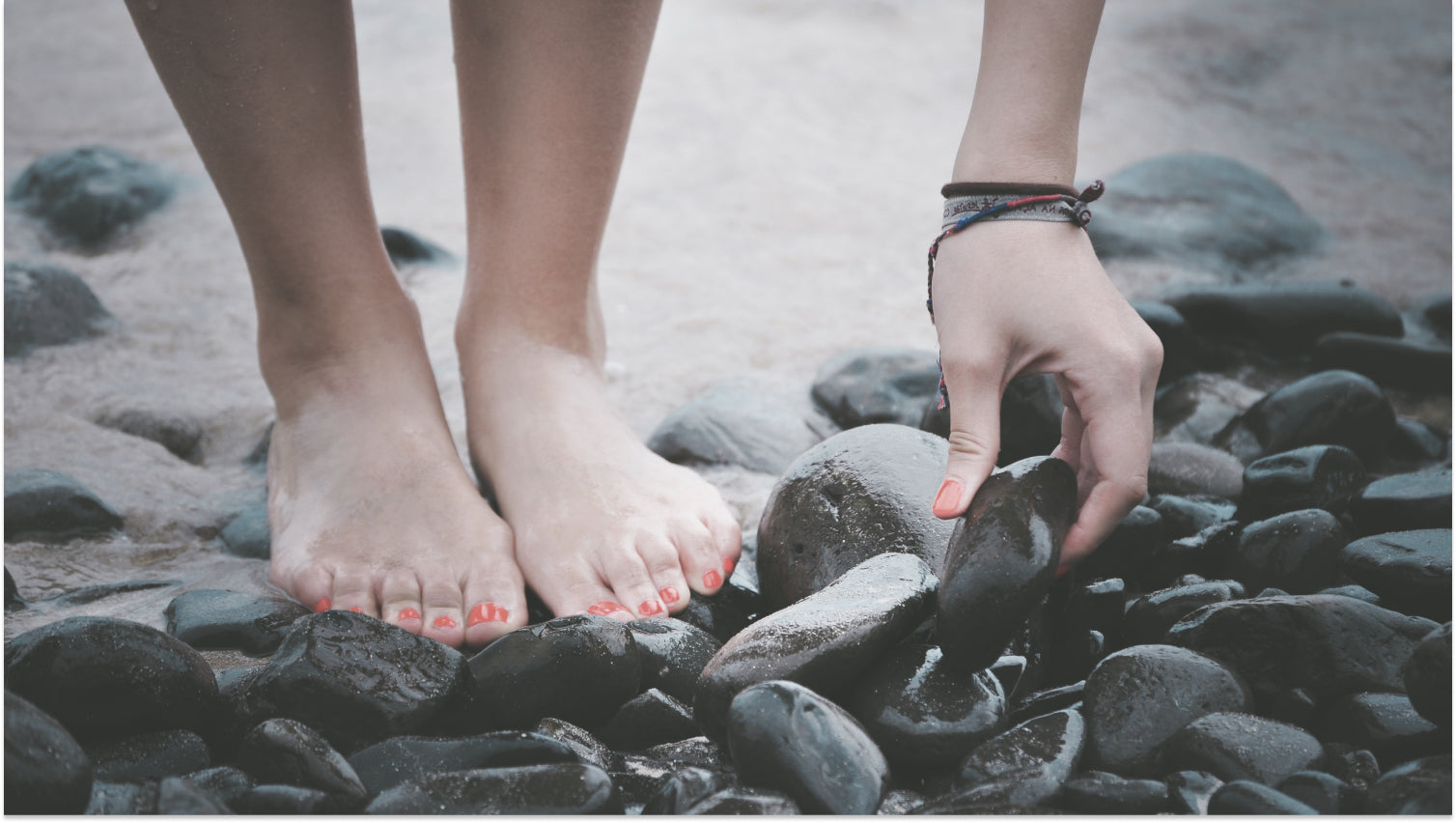 Last month we gave a glimpse of what this month's interview was going to be. If we remember, we were talking with Mónica Albarrán about Antisynthetase Syndrome . When we asked him if he would recommend Upani to anyone, he told us that he had already done so with his sister. Ania has psoriasis on her feet and face and when we found out that she used our product we asked her to tell us about her experience with us.
We just want to tell you a phrase of his that serves as a starting point for a case that has left us speechless: "I couldn't walk before."
Ania Albarran
Psoriasis on feet and face
41 years
Could you tell us in a general way what situation you were and are in?
I couldn't walk, because I have psoriasis on my feet and part of my face. My feet hurt a lot, and sores opened and bled. The dermatologist prescribed creams, lotions prepared at the pharmacy, and phototherapy and nothing worked. I was desperate. Now by applying cream and taking Upani I don't get any injuries and my face is much better by applying Vega.
How does psoriasis affect your daily life?
Before I couldn't walk. When I left the house they had to drive me to the door of the place I was going to and I almost didn't leave the house because of the pain when walking. Now it doesn't affect me.
Do flare-ups have to do with everyday stress and anxiety?
Yes. When I'm more nervous I get more. But now even when I am at my worst I have psoriasis under control thanks to Upani .
How and when did you start hearing about CBD oil?
My sister bought it for herself because of her antisynthetase syndrome and she read in the instructions that it also worked for psoriasis. So he told me.
Buy Upani
Before we released Vega, how did you use our oil?
Before Vega, we added drops to the cream and I used it on my feet and face. I also took some drops for anxiety.
How is your experience with Vega?
Very good. Thanks to you I am much better. My face has no psoriasis and my feet have no wounds.
What differences have you noticed with other creams you have tried before?
The other creams, even with corticosteroids, did nothing for me. Vega is very hydrating and healing.
Buy Vega
How do you use our products on your feet?
I use the oil mixed with moisturizer. I would like you to release a specific cream for feet.
Would you recommend Upani to someone who may be in a similar situation to yours?
Yes, I would recommend it. You are the best. Thank you so much.