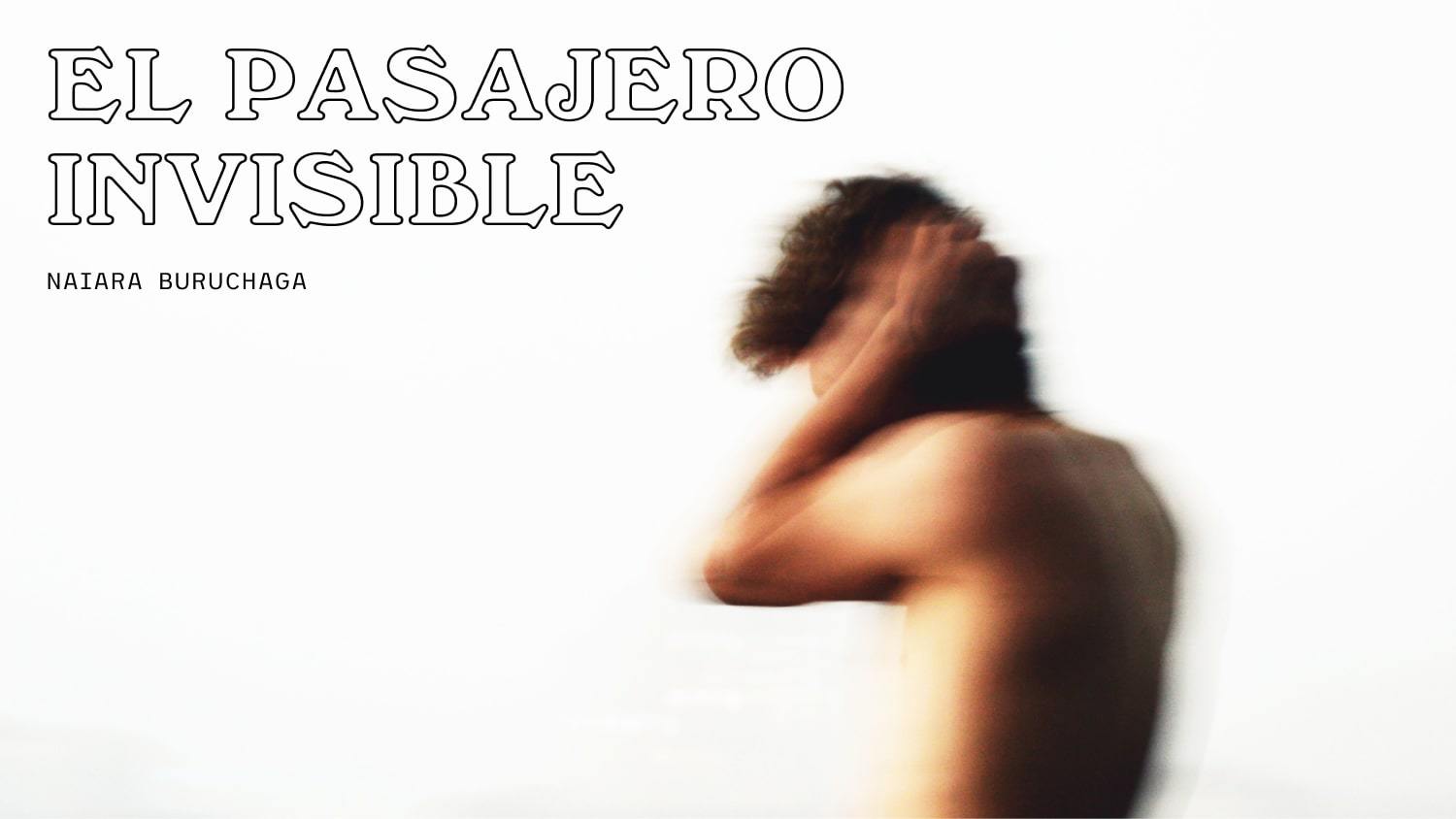 "Anxiety is a collection of mental health conditions, mainly an excessive concern for the future, which occurs physiologically"
Future. Now more unknown and uncertain than ever. Unexpected, uncontrollable, unpredictable.
The perfect context for the arrival of our invisible passenger. The tenant who becomes a squat, and enters every last room of your house without being invited. The kidnapper. And you see yourself tied hand and foot, immobile, useless and incapable.
And you're short of breath, your chest hurts. And you sweat from each of your pores. Are you cold.
And suddenly everything is dark. You breathe, without air. You look, but you are blind. You hear, but you are deaf.
They turn clockwise, and the invisible passenger gets off the train. And there you are, empty, exhausted, defeated, and with no option to defend yourself.
And have you heard about the PAMPAM group:Lorazepam, Diazepam… a lot of pam, and a little pum.
And PAMPAM you never loved, and suddenly, you don't feel anything anymore. You are dolled up.
The complex and individualized nature of our passenger allows us to search for new subjective solutions. And that's how CBD and I met. And here our love story.
We met 5 years ago in London. We were introduced by a friend who thought we would make an excellent match. At first, I didn't pay much attention to him, I knew his kind, I had dealt with them before. Some quite harmful to anyone who came across them throughout their lives... I decided to give it a try, see if it really could be something different.
He had an incredible style, and he sounded calm, collected, attractive. As a curious person, I took him home that night and we spent it together. It was love at first sight.
As in any relationship, it is important to know and want to know more about the other. As in any relationship, start small. And as in any relationship, trust is the foundation.
Together I managed to understand myself better, function better and love myself better. Clarity arrived and also calm, after so many storms. I felt embraced, at home.
We have been together for 4 years, and as in any relationship, we need each other less and less. But we are always there, for a bad night, or a bad day. To receive unexpected visits in another way.
We have forged a healthy, lasting and balanced relationship. Creating a free, relaxed, healthy and judgment-free space.
And if one day we are not together, we will always be good friends, comrades and partners in this, our battle with the invisible passenger.
Naiara Buruchaga